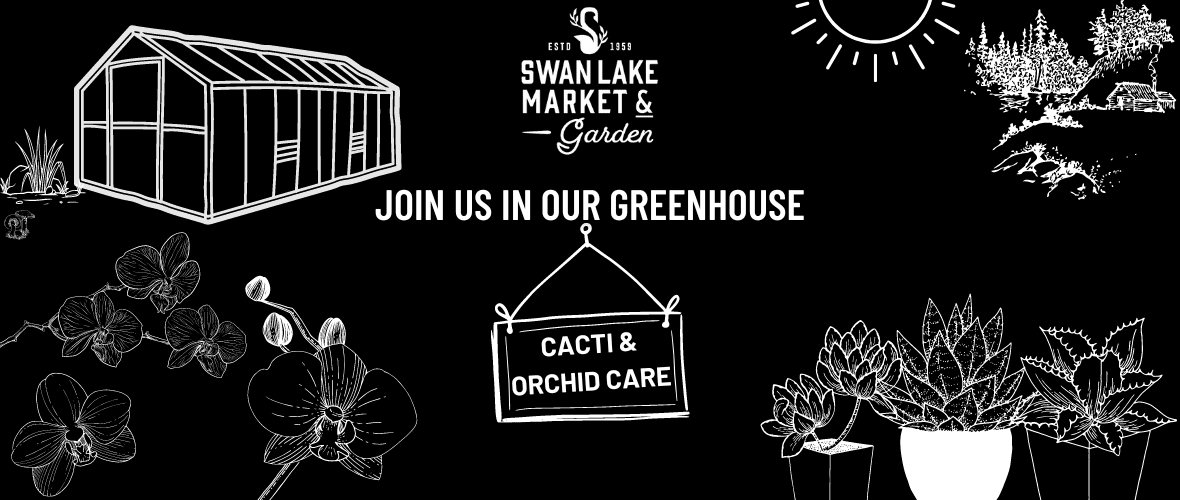 April 1
@
11:00 am
–
12:00 pm
Come join expert & staff member Joan in the greenhouse for an information session on caring for your Cacti, Orchids and other Tropical houseplants,
Joan will go through the process on transplanting and re-potting, as well as general maintenance to make sure you're indoor foliage is thriving. She will discuss in detail, recommendations on watering, lighting, feeding, and location placement. She will also have a Q&A throughout and answer any questions you have.
This is a NO CHARGE, free information seminar & we will have, house-made sandwiches, paninis, fruit bowls, salad bowls & more for lunch!
Come spend your day with us and stay a while.
Space is limited RSVP below.
Free
Please RSVP below. Limit of 30 attendees per seminar.
Caring For Your Cacti, Orchids & Tropicals