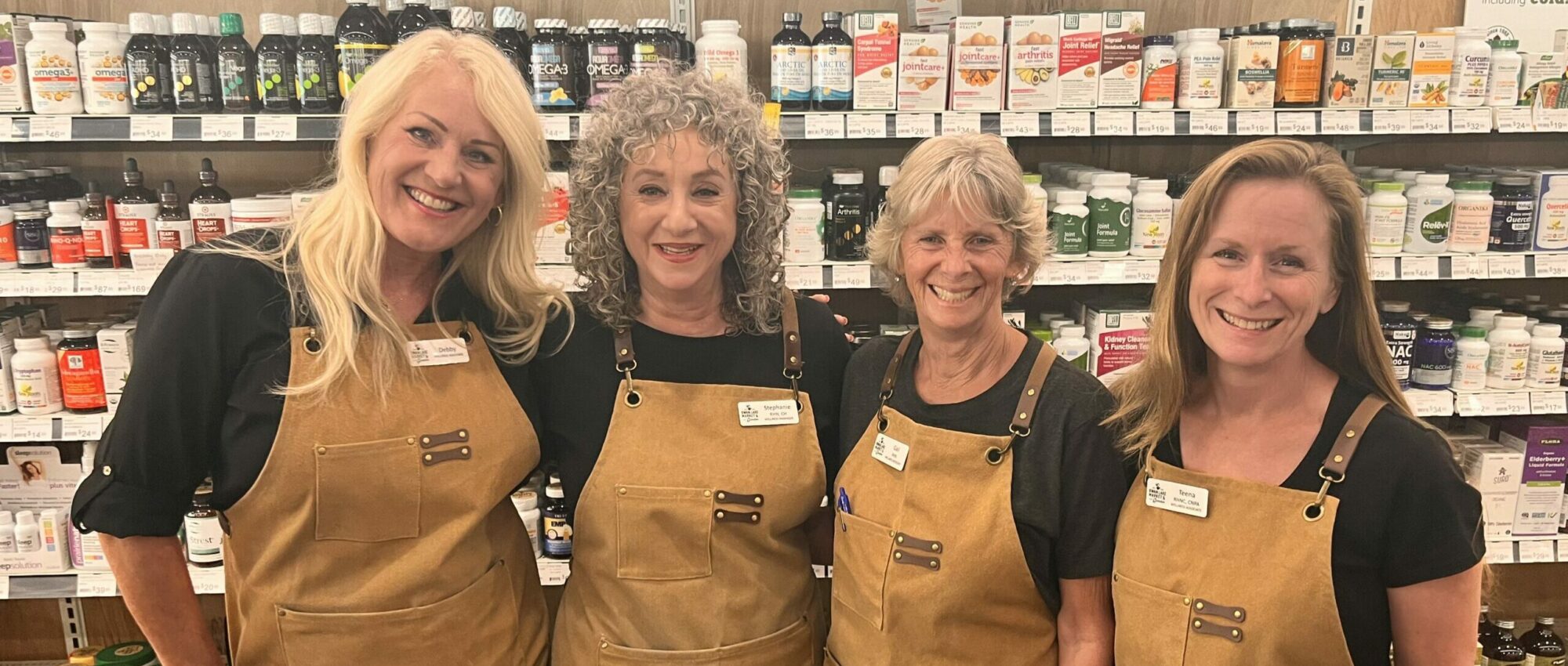 September 16
@
8:00 am
–
September 18
@
6:00 pm
We quietly launched our Wellness department in the spring and now its time to be GRAND and Celebrate!
Join us for a weekend full of exciting product demos, buy one get one free, 10-15% off from Organika, Genuine Health, Algaecal, True Hope, CanPrev, Nanton, Santevia Water, Om Naturale, Divine Aqua Vitae and others.
There will be giveaways and amazing gift baskets.
Staffed by four wonderful individuals, all who have designations in either Registered Holistic Nutritionist, Chartered Herbalist or other natural health industry designation. Together, this professional team of Stephanie, Teena, Gail and Debby share over 80 years experience in the natural health field.
The department features the best supplements, herbs, superfoods, homeopathics, natural body care and more. These products have a heavy emphasis on being sourced locally where possible and are all selected based on purity and efficacy.
Come visit us, seven days a week and allow the Wellness Team to support you on your journey of optimum health.