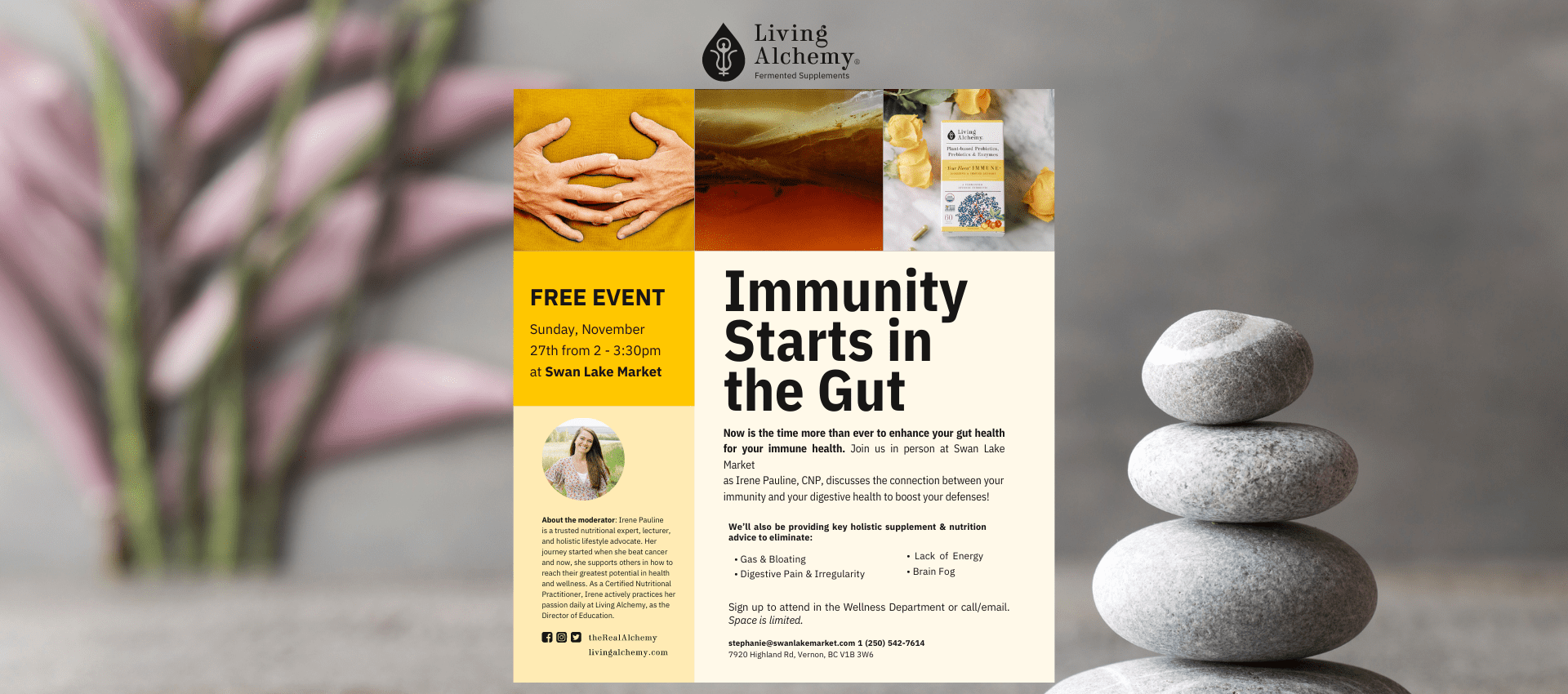 November 27
@
2:00 pm
–
3:30 pm
Immunity Starts in the Gut
Now is the time more than ever to enhance your gut health for your immune system. Join us in person at Swan Lake Market & Garden as Irene Pauline, CNP, discusses the connection between your immunity and your digestive health to boost your bodies natural defences!
Irene will also be providing key holistic supplement & nutrition advice to eliminate:
• Gas & Bloating
• Digestive Pain & Irregularity
• Lack of Energy
• Brain Fog
About the Moderator:
Irene Pauline is a trusted nutritional expert, lecturer, and holistic lifestyle advocate. Her journey started when she beat cancer and now, she supports others in how to reach their greatest potential in health and wellness. As a Certified Nutritional Practitioner, Irene actively practices her passion daily at Living Alchemy, as the Director of Education.