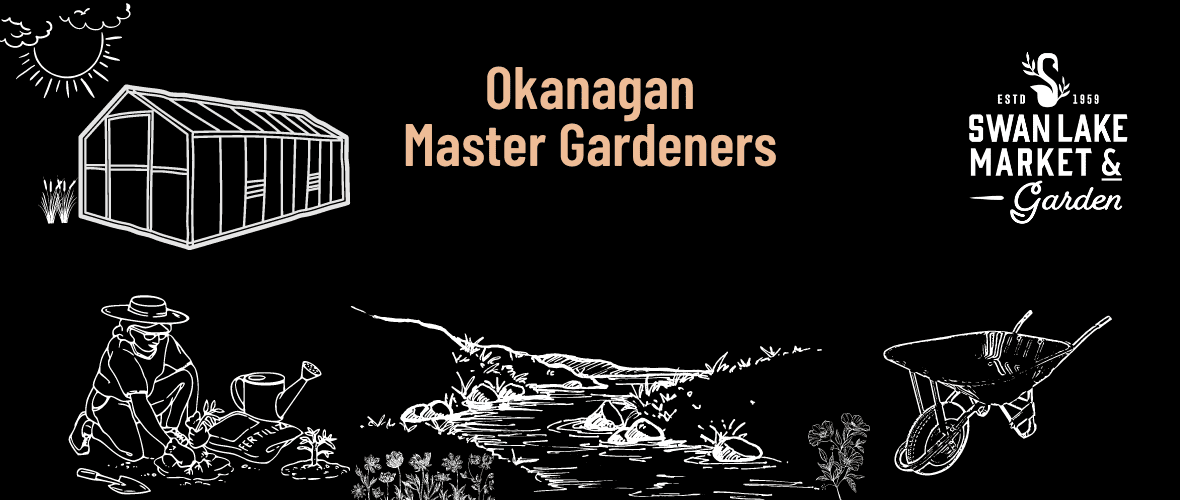 May 27
@
12:00 pm
–
May 28
@
4:00 pm
We are pleased to have a couple of members from the Okanagan chapter of the Master Gardeners Association of B.C. They are a non-profit society with the goal of educating the public about sustainable gardening practices.
They have a wealth of knowledge and will be here to answer questions, provide tips or just chat about gardening.
If you have a plant with problems or a pest it is helpful to bring a picture or sample for assessment.
"We love to share information to help you get the right plant that will thrive in your Okanagan garden." – Master Gardeners