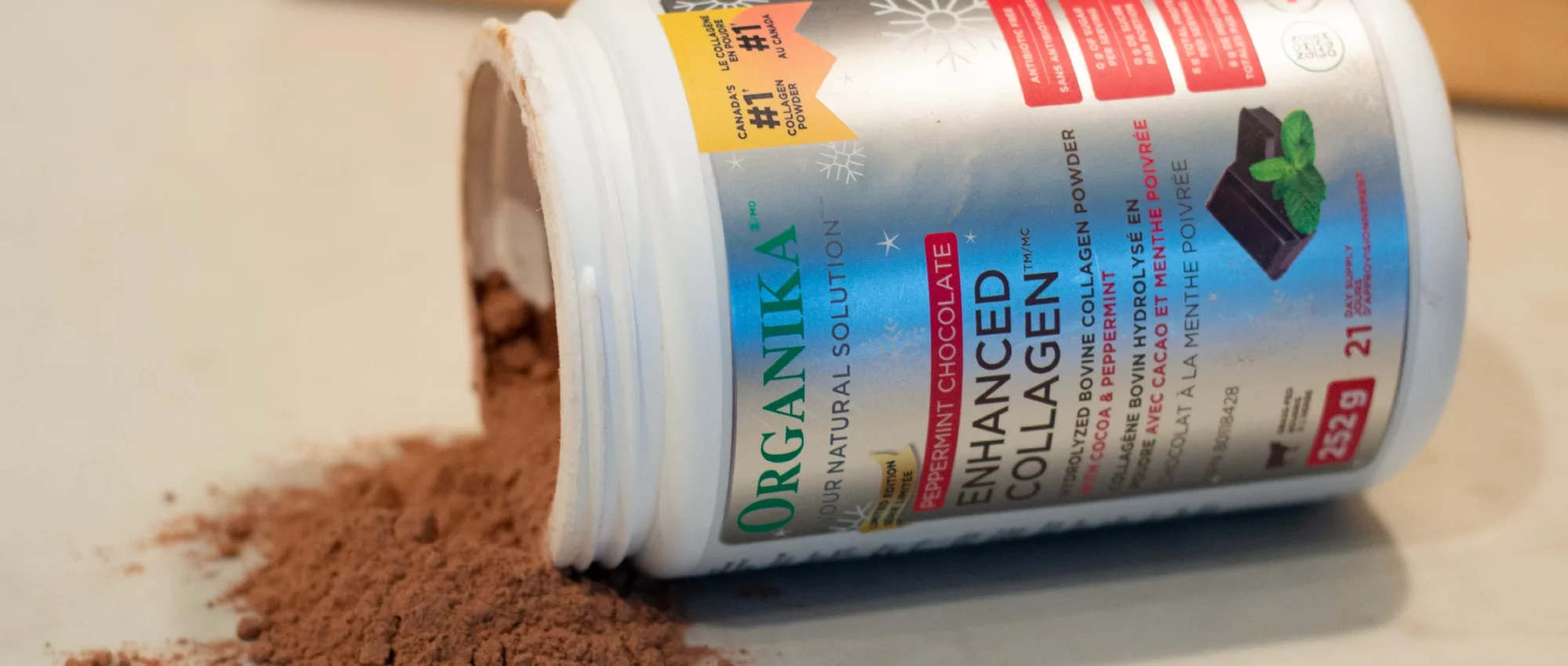 November 19
@
11:00 am
–
3:00 pm
Join us Saturday
Peppermint Chocolate Enhanced Collagen™ is a decadent, smooth and creamy beverage made with real cocoa, peppermint and 0g of sugar. Love the taste of peppermint? Indulge and satisfy your chocolate cravings with a better-for-you treat that goes the extra mile, providing health and wellness from within.
• Helps to boost radiance and glow for hair, skin and nails
• Helps support healthy bone, joints, and connective tissue
• Supports gut health and weight management
• Provides permissable indulgence over the holidays!
INGREDIENTS:
Medicinal: Each serving (12 g / approx. 1 scoop) contains: Hydrolyzed Collagen (Bovine Skin Hide) 8 g
Non-Medicinal: Alkalized Cocoa Powder, Natural Peppermint Flavour, Natural Chocolate Flavour, Sea Salt, Monk Fruit Extract, Stevia Leaf Extract.