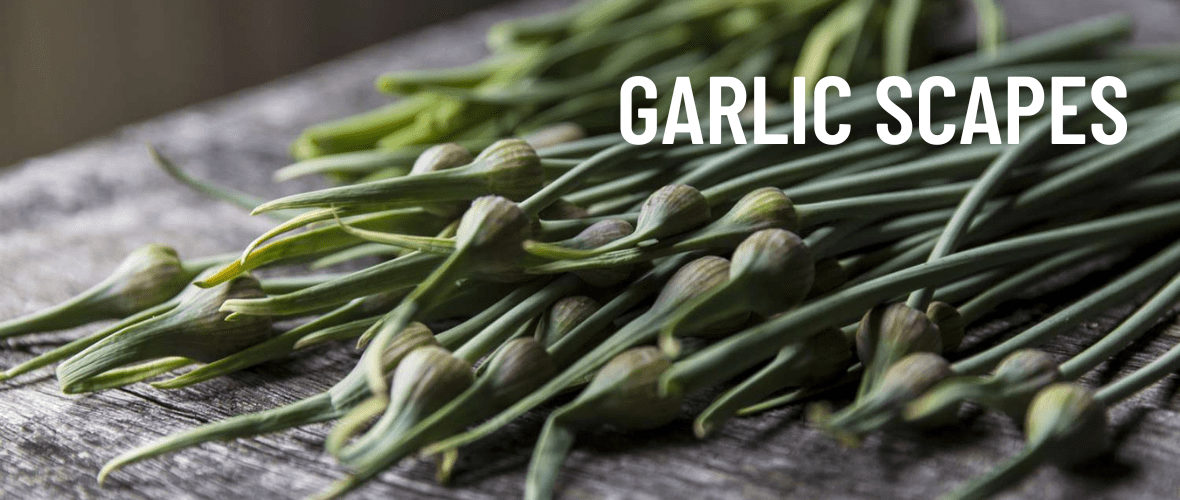 OK, OK, what is a garlic scape? Scapes are the flower stalks found on members of the Allium family (onions, Ieeks, chives, and garlic). Garlic scapes, which only appear on the finest hard-neck garlic varieties. They curl upward as they grow, ultimately straighten, and then grow little seed-like bulbs. When the garlic scapes are still in full curl, they are tender and delicious!!
What to do with them??
Pickle them:
-2 pounds garlic scapes
-1/4 cup canning salt
-2-1/2 cups vinegar
-2-1/2 cups water
-1 teaspoon cayenne pepper, divided
Cut your garlic scapes to fit lengthwise into your jars. Combine salt, vinegar and water in a large sauce pot. Bring to a boil. Pack scapes into hot jars, leaving 1/4" headspace. Add 1/4 teaspoon cayenne pepper. Ladle hot liquid over scapes, leaving 1/4" headspace, remove air bubbles. Adjust two-piece caps. Process pints and quarts 10 minutes in a boiling water canner.
Yield: About 4 pints.
Garlic scape pesto:
-1 pound garlic scapes
-1 cup grated parmesan cheese
-Olive oil (about 1/2 to 1 cup)
-Pine nuts if available
-Puree scapes and olive oil in a food processor until smooth, then stir in parmesan.
**Serve on bread, crackers or pasta.
Fried Scapes:
-Cut scapes to green bean size and sauté them in butter and salt for 6 to 8 minutes. During the last minute of cooking add about 1 tsp. of balsamic vinegar.
Sautéed Scapes:
•Try them sautéed with mushrooms. A great addition to go with your perfectly cooked steak!
Preserve them:
•They freeze well, for winter use.